A volunteer will give guest parking permits to the RSVP attendees at the SDSU parking information place located in front of Chemistry building, between College Ave and Canyon Center Drive. It has a driveway so you can continue to drive to a parking lot afterwards. A volunteer will be available between 3:00 pm and 4:30 pm at the location. If you arrive after 4:30 pm, please pick up an envelope with "2020 SDSU Water Career Fair" in the information desk. Please pick up one envelope per car.
The location can be found in the below link:
https://library.sdsu.edu/wayfinder/wayfinder.php?urlid=68&kiosk=0#main2
Using the above website, you can find the location in Google Maps and obtain driving instructions to your smartphone.
You can also insert the geo code, 32°46'35.7"N 117°04'05.6"W, in your GPS.
The red mark below shows the location for the parking information where invited guests may receive their permits.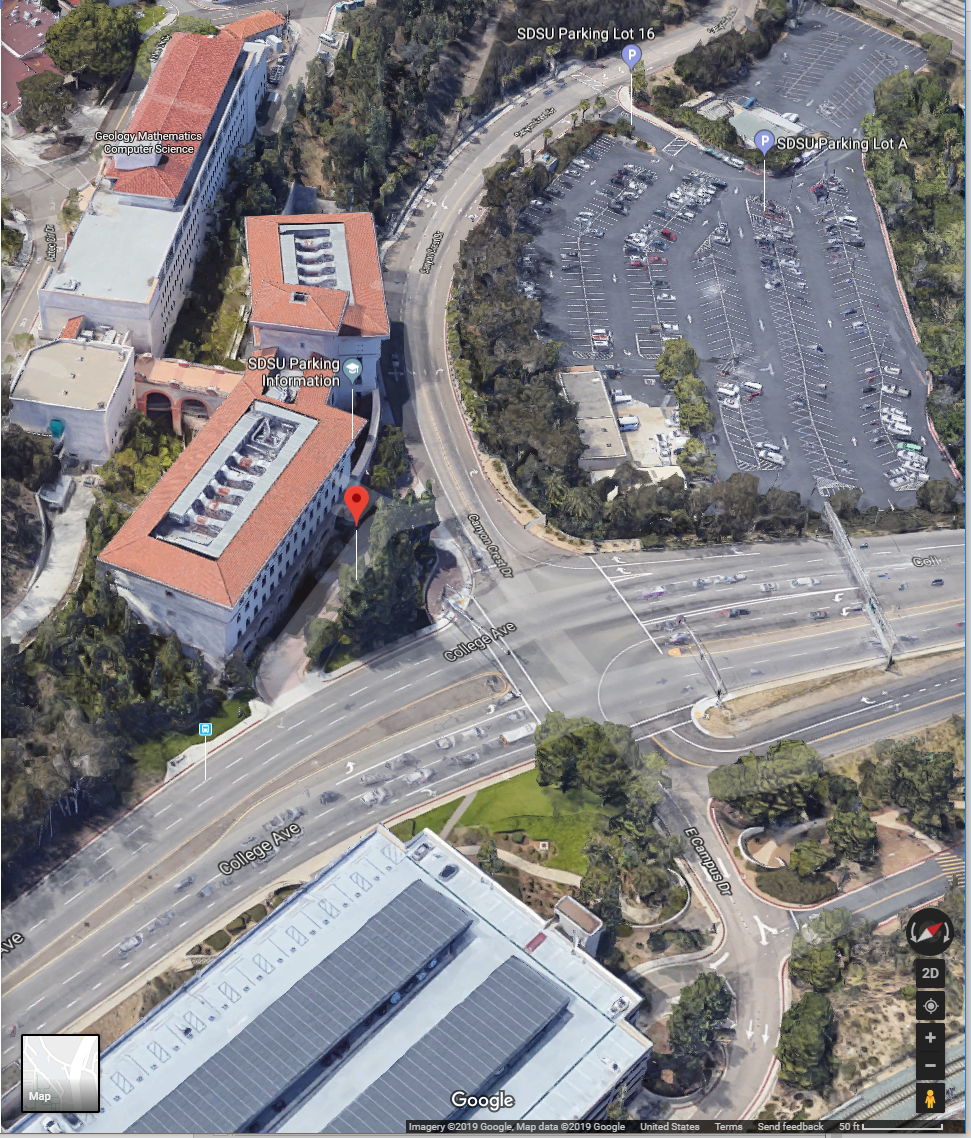 The red circle indicates the parking information desk. Envelopes containing parking permits can be found in the location. Please pick up one envelope per car.